As Vice President of Business Development I am often asked by clients and referrals about industry trends and why the HIS team has been so successful for so long. While discussing our recently launched seller-finance model with a client, I was asked my thoughts about the housing recovery, as well as, renting vs. owning. I shared my thoughts as well as information gathered from hundreds of hours of professional market research in association with Hart Research Associates. Our conversation went from the phone to a dinner meeting at the beautiful Reunion Grande and as much as I wish I could share the evening's conversation with you my allotted space in this issue just won't allow it. So here is a brief excerpt from our conversation:Do you want to learn more? Visit Ochousingnews.com explains pros and cons of homeownership vs renting.
The current economic landscape specifically the housing sector is full of mixed signals. In some markets the recovery is in full swing, in fact, competition for single family assets continues to drive sale prices beyond retail value in these "hot spots". Housing supply is limited in some of these areas and building has re-started in many stalled developments. Strategic commercial acquisitions including industrial parks and retail centers are increasing in the U.S. and abroad, all trends history has witnessed before. While this is an exceptional time for prudent investors to capitalize on existing conditions, it is still a time of un ease for those who aspire to own a home or re-enter ownership after foreclosure. It wasn't too long ago that a certain "stigma" was attached to renting. More recently, however, the thought is; renting is just as appealing as ownership. To re-enforce my thoughts, the results from a recent survey of 2000 adults found 57 percent of respondents stating: homeownership is less appealing today, while 54 percent indicated that renting was more appealing. For many the aspirations of homeownership still exist, but they still see renting in their future.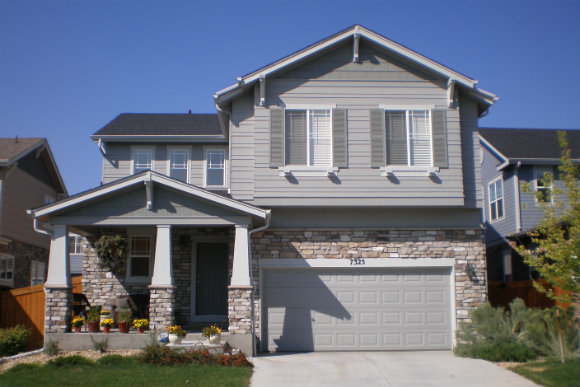 Spurring that thought process along is the tremendous uptick in single family rental properties. Investors en mass are paying cash for foreclosures, which they rehab and hold them as cash flow generating rentals for those who don't want to or can't buy a home. In fact, single family rentals saw the largest gain among all types of rental properties from 2005 through 2010. Now consider the continued difficulty in obtaining a mortgage, the flexibility that renting provides, and finally the collateral damage inflicted on the next generation of potential buyers who witnessed the housing bust, and we have a trend that may last for several years to come. Going back to our survey, much of the increased appetite for renting is being fueled by consumers ages 18 to 39. There has been a shift in attitude the past several years, the way we look at neighborhoods, the way we are judged & the way we evaluate where someone is within society is all changing, however, perhaps the greatest shift today is that renters are no longer considered second class citizens. Renting is now acceptable.